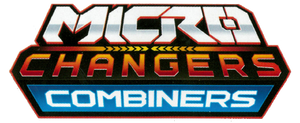 Kre-O Micro Changer Combiners is a Kre-O Transformers line consists of 4 or more Kreon Micro Changer figures together into a larger combined form. While the first three series are based on Combiners from throughout the history of the Transformers franchise, series four featured three brand new Combiners and one based loosely on a character from the Power Core Combiners toyline.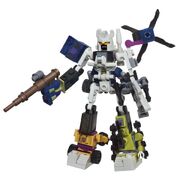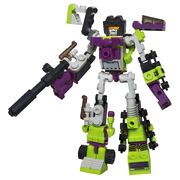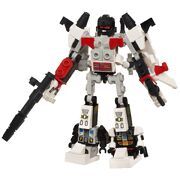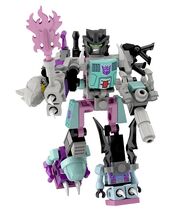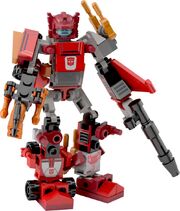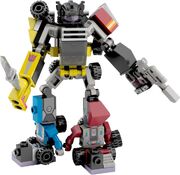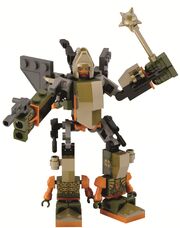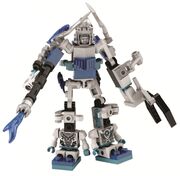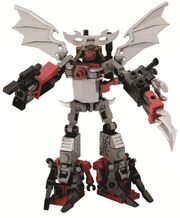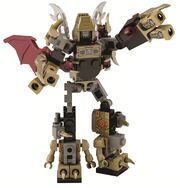 All of the Micro Changers Combiners had the same black-colored combiner limb piece.

And due to the leg stickers being slightly transparent, applying them into the leg parts can render the details being semi-transparent.

All of the kit's instructions also did not mention on where you should put the Kre-O logo sticker.
Bruticus is the only Micro Changers Combiner to feature flak jackets for the individual Combaticon Kreons.
Please take note that the gestalt's combined forms has a problem standing straight due to how the legs are constructed.
References
Edit
- http://www.hasbro.com/transformers/en_AU/shop/browse.cfm?Nr=NOT%28Flash:True%29&Items=48
- http://www.tfw2005.com/transformers-news/transformers-movie-toys-products-30/transformers-4-age-of-extinction-toys-new-official-images-179685/
Ad blocker interference detected!
Wikia is a free-to-use site that makes money from advertising. We have a modified experience for viewers using ad blockers

Wikia is not accessible if you've made further modifications. Remove the custom ad blocker rule(s) and the page will load as expected.