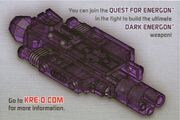 Kre-O
Transformers
 : Quest for Energon:
Quest Blaster
In 2012, Hasbro released the 2nd series of Kre-O Transformers under the "Quest for Energon" subline. Each building set came included with several translucent Kre-O bricks exclusive to each set, intended to be used to assemble a DARK ENERGON WEAPON, The Quest Blaster. Although Hasbro did create instructions for the Weapon, they proved hard to locate, and restructuring and redesigns of Hasbro's website has made it hard to locate. Currently, it is available via the Taiwanese Kre-O Website. In case it becomes unavailable again, copies of the pages are presented here for your convenience: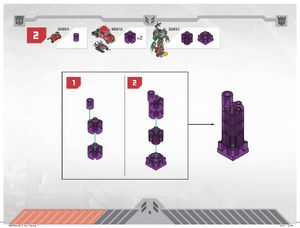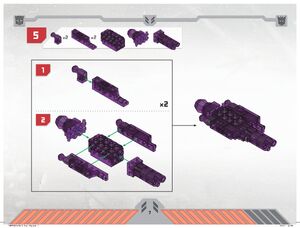 Ad blocker interference detected!
Wikia is a free-to-use site that makes money from advertising. We have a modified experience for viewers using ad blockers

Wikia is not accessible if you've made further modifications. Remove the custom ad blocker rule(s) and the page will load as expected.