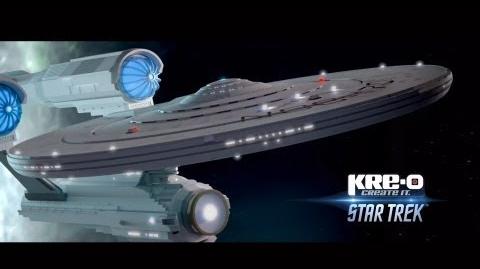 The
STAR TREK Stop Motion Digital Short
is a promotional video featuring the
Star Trek
characters in a humorous scenario where accidental travel through a black hole causes the entire world around them to be replaced with one of plastic
Kre-O
pieces, including the characters themselves. Created by using stop-motion animation of
Kreons
and Kre-O pieces (including an apparently large number of custom parts not available to the public), the short includes extensive commentary by the characters on the oddities of being a kreon, such as having control panels that consist solely of stickers, or kreons being able to stick to studded surfaces.
Ad blocker interference detected!
Wikia is a free-to-use site that makes money from advertising. We have a modified experience for viewers using ad blockers

Wikia is not accessible if you've made further modifications. Remove the custom ad blocker rule(s) and the page will load as expected.