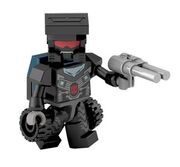 Trailbreaker is an Autobot Kreon released in the 6th wave of the Kreon Micro Changer series. He appears to be based upon the character as he appears in the comic book series published by IDW. This character first appeared in Transformers Generation One, however in later years, the characters name was changed to Trailcutter , likely due to loss of trademark. The original name has now since been reapplied with the release of this kreon.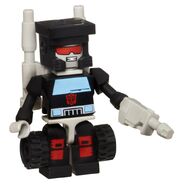 Dragon Assault
Trailbreaker was represented here under the name of Trailcutter, and based upon the characters appearance in Transformers Generation One.
Character Profile:
While most Autobots dream of kicking jajor Decepticon booty, Trailcutter favors the peaceful approach. Sadly it's an approach that doesn't always work out - but at least he tries. It's all for the best because he'd rather just sit in a tree and stare at the sky all day anyway. Oh, to be in nature!
Ad blocker interference detected!
Wikia is a free-to-use site that makes money from advertising. We have a modified experience for viewers using ad blockers

Wikia is not accessible if you've made further modifications. Remove the custom ad blocker rule(s) and the page will load as expected.